April 14, 2012
Chuck
Uncategorized
Comments Off

on RIP, RMS Titanic
The RMS Titanic sank exactly 100 years ago this moment, 0518 GMT, April 15, 1912 (9:18pm Pacific Time, April 14). One thousand, five hundred eighteen were lost.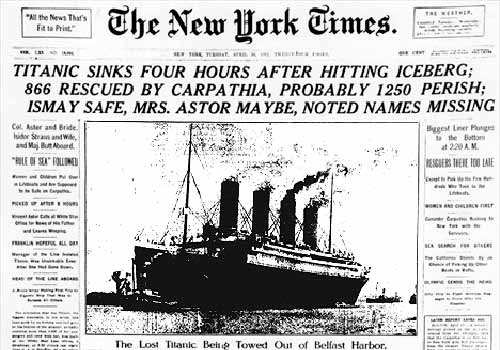 The last Morse code transmission from the Titanic's radio room, sent by Jack Phillips, cut off abruptly when the ship lost power.
V… V… SOS SOS CQD CQD TITANIC WE ARE SINKING FAST PASSENGERS ARE BEING PUT INTO BOATS TITANIC SOS SOS CQD CQD TITANIC ENGINE ROOM FILLING–
.